If you would like to be added to link page drop me an email.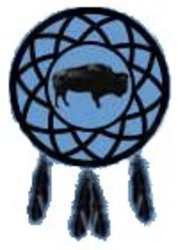 Search Engines
Copernic Agent

Make every Web search a super-search with this intelligent search software, trusted by more than 30 million users worldwide.
Copernic Agent Basic queries leading search engines to bring you back relevant, high quality results. Its intuitive user interface and search toolbar quickly allows you to make the most of the numerous included search enhancement features, making your Internet searches faster and easier than ever.


Google

In addition to providing easy access to more than 8 billion web pages, Google has many special features to help you to find exactly what you're looking for.


Yahoo! With over half a million sites divided into more than 25,000 categories, Yahoo! is both browseable and searchable.
InfoSeek GO Network is a new brand that brings together the very best of the Internet in one, easy to use place.

Favorite Sites
Medicine Reiki

Combining Native American Teachings with Reiki work.

Click to join MedicineReiki
By Region Practitioners
Directories of NLP and Reiki Practitioners
URL:http://nlp-reiki.live-your-dreams.biz/
Description: A resource list of trainers, coaches, educators, health professionals, therapists and counsellors who use NLP or Reiki as part of their practice.
Natural Health Courses
LinkShare Referral Prg
West Plains Chamber of Commerce
The New Age Wholesale Directory
A listing of the best New Age Distributors, Wholesalers, and Dropshippers.
Arlene Arnold - Colorology

Charles LightWalker has studied with shamen and alternative healers for over 26 years. He is a Medical Intuitive, Reiki Master, Ordained minister, Certified religious counselor and Certified Spiritual healer.

Serena LaSol now works combining various techniques including Spiritual Healing, Aromatherapy, Stone Medicine, Reiki, Emotional healing, Self-empowerment, Sound healing, and Intuitive counseling.